Indian Actresses Smoking - Cultural Disaster -Part-1
Socialists are struggling to terminate Smoking & Drinking from the society. But nowadays smoking scenes of Indian actresses is a trend in many movies. It is a sign of Cultural Disaster.

Few pictures are here for you...
Bipasha Basu and Anushka Shetty have turned down smoking scenes because they dont want to show things that can influence health negatively
Actress Kareena Kapoor smoking in 'Heroine' Movie :
Priyanka Chopra smoked nicotine free cigarettes for
Fashion
Rani Mukherjee who has kicked the habit, used to take smoke so
that it could help in her bowel movements
Actress Vidya Balan smoking in 'The Dirty Pictures' movie:
Actress Aishwarya Rai smoking in Guzaarish
Actress Manisha Koiraala, she is an addict to smoke. It is said that she even smoked on her wedding day.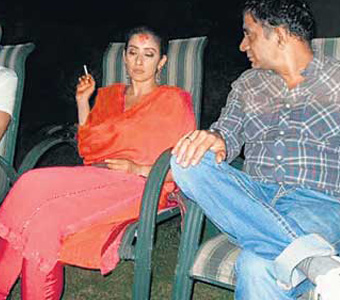 Actress Preity Zinta Smoking in "

Har dil jo payaar karega"
Actress Sushmita Sen smoking. It is said that she smokes after completing every shots
Actress Shipa Shetty smoking in Moksha
Actress Kangana Ranaut smoking in Fashion
Actress Madhuri Dixit smoking in 'Zindagi Ek Juaa'
Actress Shabhana Asmi smoking
Actress Raveena Tandon smoking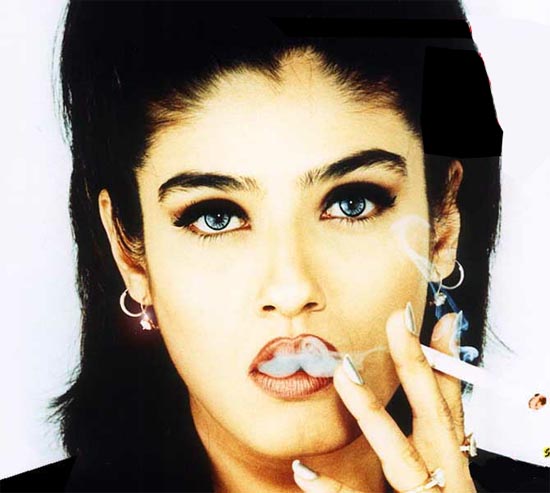 For more pictures read Indian Actresses Smoking - Cultural Disaster -Part 2
http://allinonereligiousandworldnews.blogspot.com/2012/12/indian-actresses-smoking-cultural_21.html